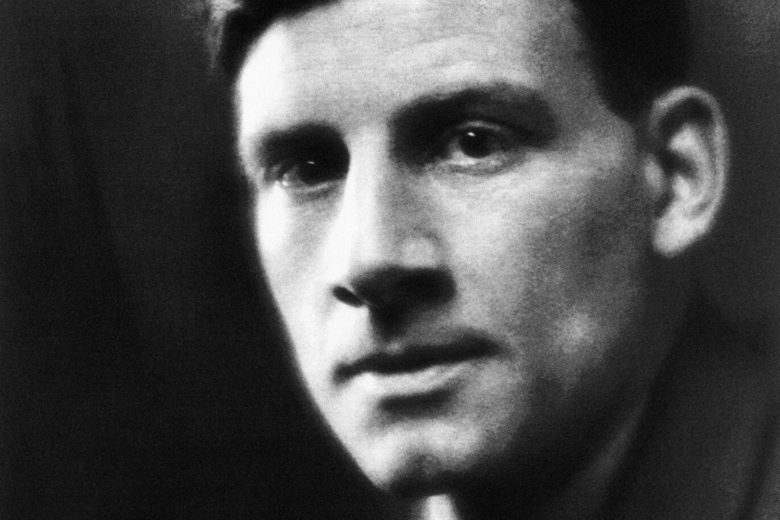 Siegfried Sassoon was born in Kent, England and attended Marlborough College and Cambridge before serving in the British Army during World War I. Sassoon became increasingly opposed to the war and wrote "A Soldier's Declaration," a letter publicly criticizing it. He was also well known as a novelist and political commentator. In 1957 he was awarded the Queen's Medal for Poetry.
More By This Poet
The Poet As Hero
You've heard me, scornful, harsh, and discontented, 
   Mocking and loathing War: you've asked me why 
Of my old, silly sweetness I've repented— 
   My ecstasies changed to an ugly cry. 

You are aware that once I sought the Grail, 
   Riding in armour bright,...
Living
Mythology & Folklore
Social Commentaries
The Redeemer
Darkness: the rain sluiced down; the mire was deep;   
It was past twelve on a mid-winter night,
When peaceful folk in beds lay snug asleep;   
There, with much work to do before the light,   
We lugged our clay-sucked boots as best we might   
Along the...
Dreamers
Soldiers are citizens of death's grey land,
Drawing no dividend from time's to-morrows.   
In the great hour of destiny they stand,
Each with his feuds, and jealousies, and sorrows.   
Soldiers are sworn to action; they must win   
Some flaming, fatal climax with their lives.
Soldiers are...
Browse more poets