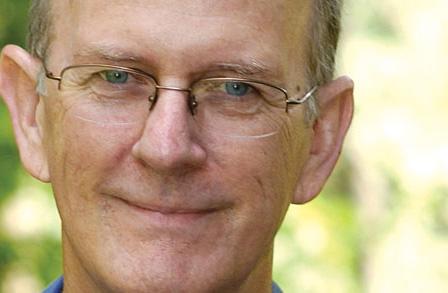 Mark Jarman's childhood—spent in Southern California with a father who was a minister—greatly influenced his poetry. Much of Jarman's earlier work depicts surfer culture while his later work struggles with religious faith. Believing that narrative poetry welcomes a general audience, Jarman co-founded the Reaper, a magazine which advocates a return to traditional form and narrative verse.
More By This Poet
Unholy Sonnet 1
Dear God, Our Heavenly Father, Gracious Lord,
Mother Love and Maker, Light Divine,
Atomic Fingertip, Cosmic Design,
First Letter of the Alphabet, Last Word,
Mutual Satisfaction, Cash Award,
Auditor Who Approves Our Bottom Line,
Examiner Who Says That We Are Fine,
Oasis That All Sands Are Running...
Dressing My Daughters
One girl a full head taller
Than the other—into their Sunday dresses.
First, the slip, hardly a piece of fabric,
Softly stitched and printed with a bud.
I'm not their mother, and tangle, then untangle
The whole cloth—on backwards, have to grab it
Round their necks....
Browse more poets