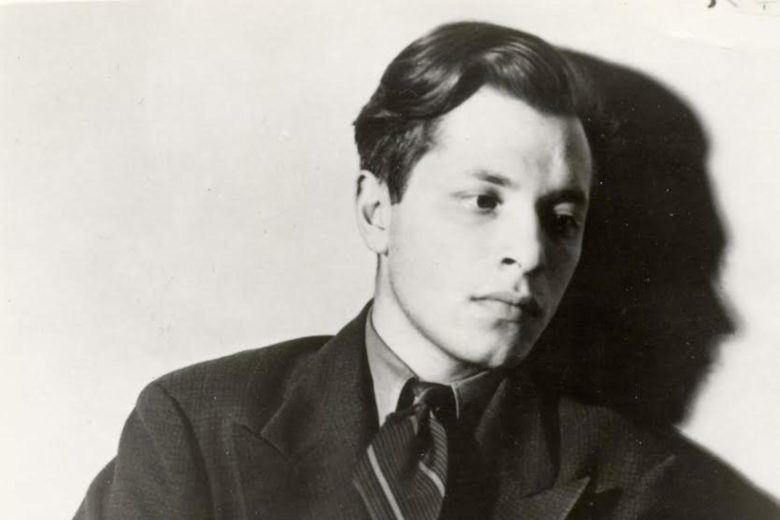 Born in Brooklyn to Romanian Jewish parents, Delmore Schwartz is a tragic figure—a gifted writer who only fitfully fulfilled his potential before an early death. After the remarkable accomplishment of his first autobiographical poems and stories, which poignantly describe the sensations of childhood and the conflicted aspirations of the intellectual children of immigrants, he lived chaotically and pursued an eccentric career. Schwartz's decline into paranoia and his lonely demise in a Times Square hotel were fictionalized by his friend Saul Bellow in Humboldt's Gift (1975), and several of John Berryman's Dream Songs elegize him.
More By This Poet
Calmly We Walk through This April's Day
Calmly we walk through this April's day,   
Metropolitan poetry here and there,   
In the park sit pauper and rentier,   
The screaming children, the motor-car   
Fugitive about us, running away,   
Between the worker and the millionaire   
Number provides all distances,   
It is Nineteen Thirty-Seven now,   
Many great dears are...
The True-Blue American
Jeremiah Dickson was a true-blue American,
For he was a little boy who understood America, for he felt that he must
Think about everything; because that's all there is to think about,   
Knowing immediately the intimacy of truth and comedy,   
Knowing intuitively how a...
Mythology & Folklore
Social Commentaries
Browse more poets