By Howard Nemerov
For a saving grace, we didn't see our dead,
Who rarely bothered coming home to die
But simply stayed away out there
In the clean war, the war in the air.
Seldom the ghosts come back bearing their tales
Of hitting the earth, the incompressible sea,
But stayed up there in the relative wind,
Shades fading in the mind,
Who had no graves but only epitaphs
Where never so many spoke for never so few:
Per ardua, said the partisans of Mars,
Per aspera, to the stars.
That was the good war, the war we won
As if there was no death, for goodness's sake.
With the help of the losers we left out there
In the air, in the empty air.
Howard Nemerov, "The War in the Air" from The Collected Poems of Howard Nemerov. Copyright © 1977 by Howard Nemerov. Reprinted with the permission of Margaret Nemerov.
Source: The Collected Poems of Howard Nemerov (The University of Chicago Press, 1977)
Living
Social Commentaries
Poet Bio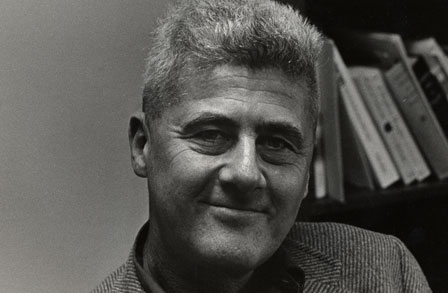 Howard Nemerov was born in New York City, and attended the Society for Ethical Culture's Fieldstone School and Harvard University, where he graduated in 1941. He then served as a pilot in the U.S. Army Air Force during World War II, an experience he reflects on in "The War in the Air." After the war, he completed his first book of poems and began teaching at Hamilton College, his first of many teaching positions. In the poems "The Vacuum," and "Writing," Nemerov combines a formal elegance with an intelligent wit and strong emotions to describe the mysteries of death and written language.
See More By This Poet
More By This Poet
More Poems about Living
Browse poems about Living
More Poems about Social Commentaries
Browse poems about Social Commentaries
Get a random poem