By Nikki Grimes
I am a door of metaphor
waiting to be opened.
You'll find no lock, no key.
All are free to enter, at will.
Simply step over the threshold.
Remember to dress for travel, though.
Visitors have been known
to get carried away.
Source: Poetry (March 2021)
Poet Bio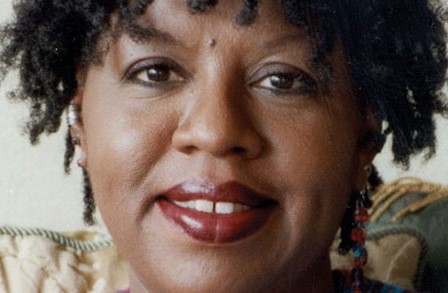 Nikki was born in Harlem in 1950. At the age of 13, she gave her first poetry reading, at the Countee Cullen Library, a block away from where she was born. She has won numerous awards, including the 2003 Coretta Scott King Award, given each year by the American Library Association to an African-American author and illustrator "for outstanding inspirational and educational contributions." In 2006, she won the National Council of Teachers of English Award for Excellence in Poetry for Children.
See More By This Poet
More By This Poet
More Poems about Arts & Sciences
The Racist Bone
I know this is a real thing, because
When I was a kid, my big sister took me
To the Capitol Theater, in my hometown
Of Rochester, NY,

And there was a movie that afternoon,
The Tingler, which starred Vincent Price,
And what I remember best...
Arts & Sciences
Living
Social Commentaries
Emily Dickinson at the Poetry Slam
I will tell you why she rarely ventured from her house. 
It happened like this:

One day she took the train to Boston,
made her way to the darkened room,
put her name down in cursive script
and waited her turn. 

When they read her name...
Activities
Arts & Sciences
Living
Browse poems about Arts & Sciences
Get a random poem