By Elizabeth Barrett Browning
How do I love thee? Let me count the ways.
I love thee to the depth and breadth and height
My soul can reach, when feeling out of sight
For the ends of being and ideal grace.
I love thee to the level of every day's
Most quiet need, by sun and candle-light.
I love thee freely, as men strive for right;
I love thee purely, as they turn from praise.
I love thee with the passion put to use
In my old griefs, and with my childhood's faith.
I love thee with a love I seemed to lose
With my lost saints. I love thee with the breath,
Smiles, tears, of all my life; and, if God choose,
I shall but love thee better after death.
Poetry Out Loud Note: In the print anthology, this poem is titled simply "How do I love thee? Let me count the ways." The student may give either title during their recitation.
Living
Love
Relationships
Poet Bio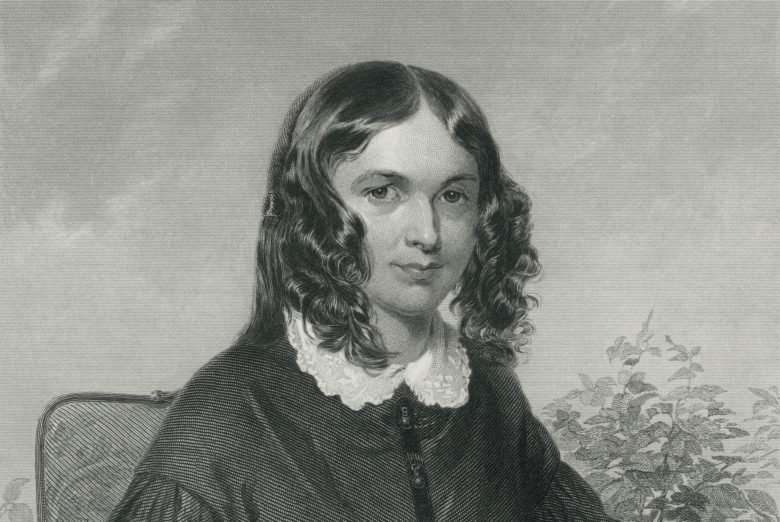 Elizabeth Barrett Browning began writing as a young girl in Durham, England. Despite a nervous collapse, a period of grief occasioned by the untimely deaths of two brothers, and a lifetime of illness, she continued to write poetry and essays about politics and social injustices, eventually becoming one of the greatest writers of the Victorian Era. In 1846 she eloped to Florence, Italy, with Robert Browning, to whom she dedicated her best-known book, Sonnets from the Portuguese.
See More By This Poet
More By This Poet
More Poems about Living
Browse poems about Living
More Poems about Love
Browse poems about Love
More Poems about Relationships
Browse poems about Relationships
Get a random poem