By Ben Jonson
Drink to me only with thine eyes,
And I will pledge with mine;
Or leave a kiss but in the cup,
And I'll not look for wine.
The thirst that from the soul doth rise
Doth ask a drink divine;
But might I of Jove's nectar sup,
I would not change for thine.
I sent thee late a rosy wreath,
Not so much honouring thee
As giving it a hope, that there
It could not withered be.
But thou thereon didst only breathe,
And sent'st it back to me;
Since when it grows, and smells, I swear,
Not of itself, but thee.
Poet Bio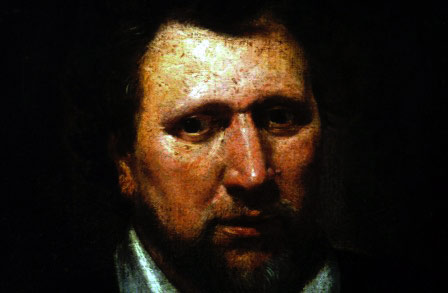 Ben Jonson's "Song to Celia" is known to millions as "Drink to Me Only With Thine Eyes." Jonson was educated at the prestigious Westminster School in London. He took up acting, and by 1597 he was writing original plays. Jonson's first widely acclaimed play, Every Man in His Humour, included William Shakespeare in its cast.
See More By This Poet
More By This Poet
More Poems about Love
Browse poems about Love
More Poems about Relationships
Browse poems about Relationships
Get a random poem