By Maya Angelou
We were entwined in red rings
Of blood and loneliness before
The first snows fell
Before muddy rivers seeded clouds
Above a virgin forest, and
Men ran naked, blue and black
Skinned into the warm embraces
Of Sheba, Eve and Lilith.
I was your sister.
You left me to force strangers
Into brother molds, exacting
Taxations they never
Owed or could ever pay.
You fought to die, thinking
In destruction lies the seed
Of birth. You may be right.
I will remember silent walks in
Southern woods and long talks
In low voices
Shielding meaning from the big ears
Of overcurious adults.
You may be right.
Your slow return from
Regions of terror and bloody
Screams, races my heart.
I hear again the laughter
Of children and see fireflies
Bursting tiny explosions in
An Arkansas twilight.
Maya Angelou, "Kin" from And Still I Rise. Copyright © 1978 by Maya Angelou. Used by permission of Random House, an imprint and division of Penguin Random House LLC. All rights reserved.
Source: The Complete Collected Poems of Maya Angelou (1994)
Poet Bio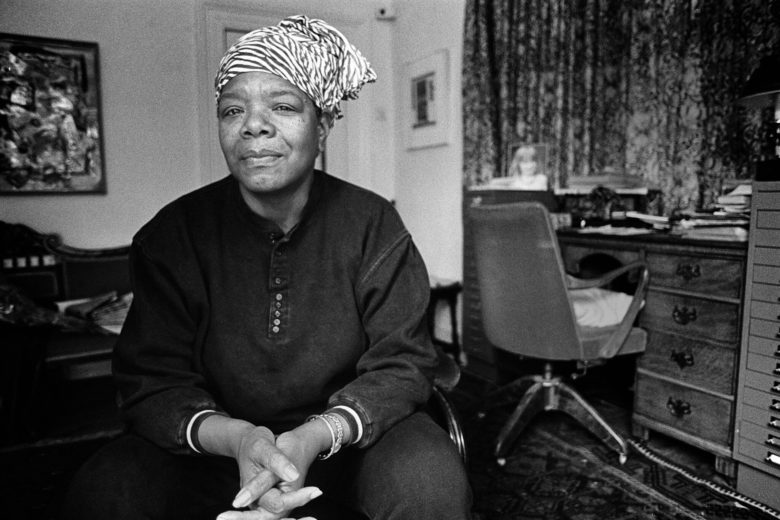 Writer and activist Maya Angelou had a broad and successful career as a streetcar conductor, a dancer, editor, teacher, storyteller, and actress. Born Marguerite Johnson in 1928, she gained fame with I Know Why the Caged Bird Sings, her 1970 autobiography which speaks courageously of her encounters with racism. One of the best-known writers in America, Angelou read her poem "On the Pulse of the Morning" at the presidential inauguration of Bill Clinton in 1993. She was the first black woman to have a screenplay (Georgia, Georgia) produced in 1972, and she received an Emmy nomination for her performance in Roots in 1977. Angelou wrote the poetry for the 1993 film Poetic Justice, and went on to appear in that film and others, including There Are No Children Here and How to Make an American Quilt. She died in 2014 at the age of 86.
See More By This Poet
More By This Poet
More Poems about Relationships
Browse poems about Relationships
Get a random poem