By A. R. Ammons
I wonder if I know enough to know what it's really like
to have been here: have I seen sights enough to give
seeing over: the clouds, I've waited with white
October clouds like these this afternoon often before and
taken them in, but white clouds shade other white
ones gray, had I noticed that: and though I've
followed the leaves of many falls, have I spent time with
the wire vines left when frost's red dyes strip the leaves
away: is more missing than was never enough: I'm sure
many of love's kinds absolve and heal, but were they passing
rapids or welling stirs: I suppose I haven't done and seen
enough yet to go, and, anyway, it may be way on on the way
before one picks up the track of the sufficient, the
world-round reach, spirit deep, easing and all, not just mind
answering itself but mind and things apprehended at once
as one, all giving all way, not a scrap of question holding back.
Notes:
Published by permission of John Ammons c/o Writers' Representatives LLC, New York, NY.
Source: Poetry (September 2017)
Poet Bio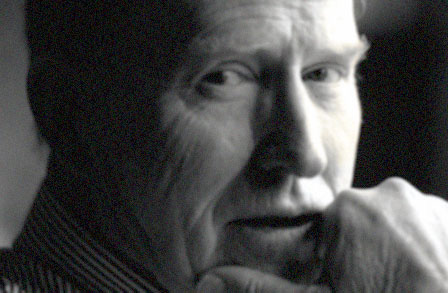 The wonderfully varied poetry of A. R. Ammons reflects his lifelong interest in science; landscapes, animals, biological processes, and even the weather typically provide the raw materials for his philosophical meditations. An heir of the American transcendentalists Emerson and Thoreau, who sought in nature clues to an ultimate metaphysical reality, he also has affinities with Robert Frost, Wallace Stevens and William Carlos Williams. A self-deprecating, countrified humor marks both his short, personal lyrics and experimental longer poems. One longer poem, Tape for the Turn of the Year, was written entirely on adding-machine tape.
See More By This Poet
More Poems about Living
Browse poems about Living
More Poems about Love
Browse poems about Love
More Poems about Nature
Browse poems about Nature
Get a random poem