By John Berryman
Life, friends, is boring. We must not say so.
After all, the sky flashes, the great sea yearns,
we ourselves flash and yearn,
and moreover my mother told me as a boy
(repeatingly) 'Ever to confess you're bored
means you have no
Inner Resources.' I conclude now I have no
inner resources, because I am heavy bored.
Peoples bore me,
literature bores me, especially great literature,
Henry bores me, with his plights & gripes
as bad as achilles,
who loves people and valiant art, which bores me.
And the tranquil hills, & gin, look like a drag
and somehow a dog
has taken itself & its tail considerably away
into mountains or sea or sky, leaving
behind: me, wag.
John Berryman, Dream Song 14 from The Dream Songs. Copyright © 1969 by John Berryman, renewed 1997 by Kate Donahue Berryman. Used by permission of Farrar, Straus & Giroux, LLC, http://us.macmillan.com/fsg. All rights reserved.
Source: The Dream Songs (Farrar Straus and Giroux, 1991)
Poet Bio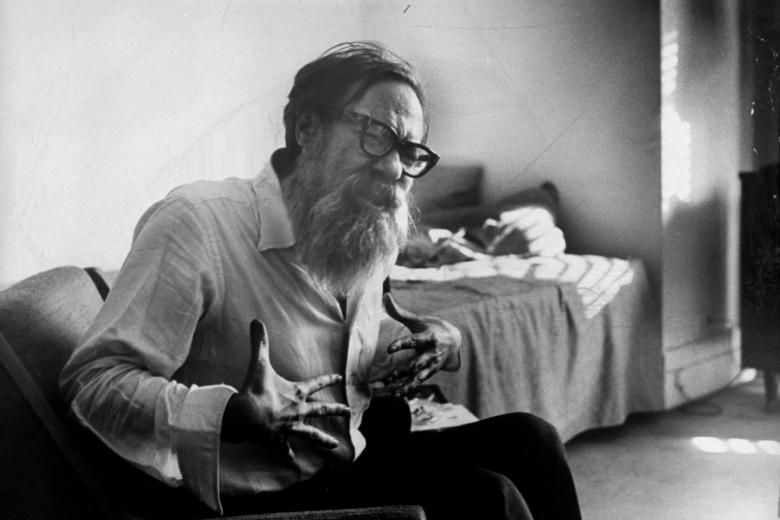 A scholar and professor as well as a poet, John Berryman is best-known for The Dream Songs, an intensely personal sequence of 385 poems which brought him the Pulitzer Prize and National Book Award. In these he invented a style and form able to accommodate a vast range of material while expressing his turbulent emotions. Made up of three six-line stanzas that teem with allusions to past and present events and to literary figures, The Dream Songs display an astonishing variety of poetic resources that include slangy diction and a nervous, fractured syntax. His poems are influenced by the Irish poet W.B. Yeats, psychoanalysis, and Shakespeare, whose plays and poems Berryman frequently taught.
See More By This Poet
More Poems about Living
Browse poems about Living
Get a random poem