By Stuart Dybek
A man steps out of sunlight,
sunlight that streams like grace,
still gaping at blue sky
staked across the emptiness of space,
into a history where shadows
assume a human face.
A man slips into silence
that began as a cry,
still trailing music
although reduced to the sigh
of an accordion
as it folds into its case.
"Chord" from Streets in Their Own Ink. Copyright © 2004 byStuart Dybek. Used with the permission of Farrar Straus & Giroux, LLC.
Source: Streets in Their Own Ink (2004)
Poet Bio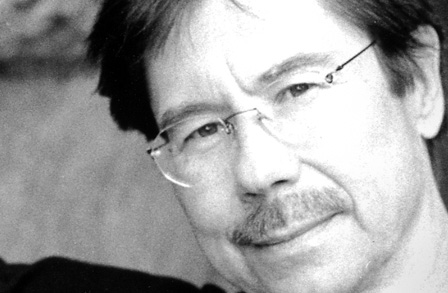 Stuart Dybek is a masterful short story writer as well as poet. The qualities that distinguish his fiction—a strong connection to place, particularly his native Chicago, childhood nostalgia tinged with irony, a meandering narrative pace, and an ability to find beauty amid urban blight—also characterize much of his poetry. Few writers have captured street life as movingly as Dybek. The son of a Polish immigrant, he has published two critically acclaimed books of short stories, The Coast of Chicago and Childhood and Other Neighborhoods, as well as a collection of linked stories: I Sailed with Magellan. He teaches at Western Michigan University and lives in Kalamazoo, Michigan.
See More By This Poet
More By This Poet
More Poems about Arts & Sciences
Browse poems about Arts & Sciences
Get a random poem