By Beth Ann Fennelly
We thought the birds were singing louder. We were almost certain they
were. We spoke of this, when we spoke, if we spoke, on our zoom screens
or in the backyard with our podfolk. Dang, you hear those birds? Don't
they sound loud? We shouted to the neighbor, and from behind her mask
she agreed. The birds are louder this spring. This summer. I've never
heard such loud birds. Listen to 'em sing. But the birds aren't singing
louder. In fact, the opposite. Ornithologists have recorded lowered
decibel levels of bird song. In the absence of noise pollution—our planes
overhead, our cars rushing past with their motors and horns, our bars
leaking music onto the street corners—the birds don't need to shout.
So why are we hearing birdsong now, when it is quieter? Because we
need it more. Poetry in the pandemic: birdsong that was there all along.
Source: Poetry (July 2021)
Activities
Nature
Social Commentaries
Poet Bio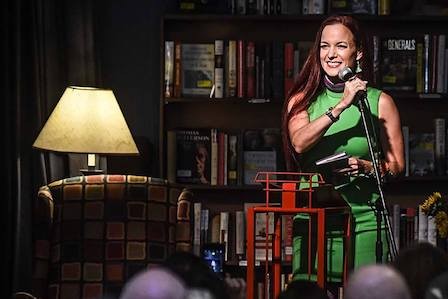 Beth Ann Fennelly currently serves as poet laureate of Mississippi and teaches in the MFA Program at the University of Mississippi, where she was named Outstanding Teacher of the Year. She and her husband Tom Franklin live in Oxford with their three children.
See More By This Poet
More Poems about Activities
Browse poems about Activities
More Poems about Nature
Listening in Deep Space
We've always been out looking for answers,
telling stories about ourselves,
searching for connection, choosing
to send out Stravinsky and whale song,
which, in translation, might very well be
our undoing instead of a welcome.

We launch satellites, probes, telescopes
unfolding like origami, navigating
geomagnetic storms, major disruptions.
Rovers...
Browse poems about Nature
More Poems about Social Commentaries
Browse poems about Social Commentaries
Get a random poem